PSA: I am officially in another Sarah J. Maas fandom.
Sarah, what are you doing to me? I have things to do, places to go and all I can think about is this book!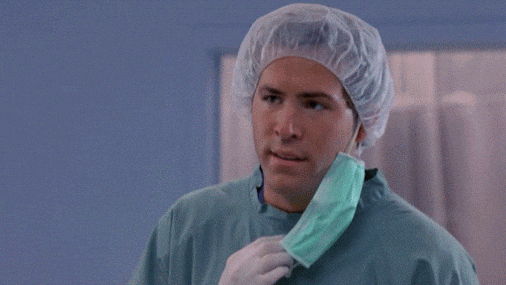 Anyway, let's get into the review.
A Court of Thorns and Roses suggests a world as beautiful as the title. And it is. We shift from the poverty stricken human world of 19-year-old Feyre, a huntress and sole breadwinner of her family after their downfall from riches. She is tough as nails as she fights to feed her family in the harsh conditions of winter – and this all changes when she kills a wolf. A Fae wolf. And now she must pay with her life in captivity over the wall that separates humans from Fae with her masked captor, Tamlin – who happens to shape shift. Feyre finds herself in the Spring Court, a place where it is always spring and learns that the Fae world is not as perfectly ruled as the tales told to her.
I think I picked up this book simply because it had Fae in it and after reading the Throne of Glass series, I can't resist them. I just want to touch them and love them.
But moving on from that.
The pacing of this book was rather slow to begin with. Feyre's sisters were aggravating my nerves and her crippled father only added to the injustice I felt for Feyre. It isn't until Feyre is taken that I became enchanted and couldn't stop reading. The pace suddenly quickened and there was passion, conflict and sass.
The characters we meet in the Fae world are brilliant. We meet one of Tamlin's only friends and right hand, Lucian, who looks he could kill you but is actually a cinnamon roll. There's Alis, who gives Feyre advice when she needs it the most, and further along we are graced with the presence of Rhysand, High Lord of the Night Court. As soon as he arrived, I almost recoiled. Surely Sarah wouldn't give us another love triangle? (She doesn't, we're in the clear).
Feyre herself is independent, fierce and it might be the age similarity, but I can empathise with her. She is the only one taking care of her family and no one seems to appreciates it, not even when Tamlin snatches her away. It's the journey she takes, not the romantic aspect of the book (which I didn't mind at all), that made me cheer her on. She isn't someone to be saved but someone who will save others before herself. And I love that.
Sarah's writing has definitely improved over the course of her books. Her style iw becoming her own and her words are bewitching us. Would definitely recommend this book.
Rating: ⭐️⭐️⭐️⭐️